White Label Website Design and Development Services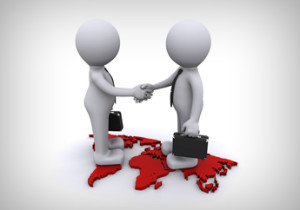 Your a web service provider, freelancer or other small business, and you run into a service request from one of your clients that you haven't mastered or need a little help with. Maybe your business is booming and you can't keep up. What do you do, you can't turn them away?  That is where we come in, White Buck Media, your personal website, web application, web developer assistant. We can help you in many ways to keep your business going and solve problems in areas where you need additional skills. We do this regularly.
White Buck Media offers our services to your customers under our "White Label" program. We can handle everything from Customer Service to Complete Project Management, Launch and Hosting. We are your partner in the dark. Your customers think we work for you, or we don't even have to speak with them at all. It's up to you. We're there to help you solve problems and deliver solutions that matter, reduce your work load, and provide you the ability to get more business.
Throughout the years, we have partnered with many service providers to bring their customers our services. We proudly treat them as our own. Our Business depends on it, because we want them to tell you how much they enjoy our service, and you to tell everyone how were doing. To put it simply, we want your business, your friends business, your partners business, and everyone you know to be comforable with our services not just today, but for years to come.
Strategy – We have strategies for working in several different roles that make us successful. We will work with you to understand your business, become your partner and provide you and your clients our unparalleled service. You can work with us, or forget about us and let us go, we are reliable, dependable and hold our integrity high.
What if I have Questions? – We are sure you do, but we are glad to take the time to answer them.  Contact us today to learn more!
---