Brand Identity, Logo Design, and Print Media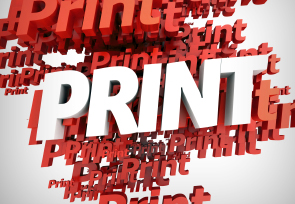 Your business uses many forms of print media, from brochures to business cards. You want your print media to look it's best and provide an image that will compell your customers to buy.
For most people, confidence lies in a Brand.   Psychologically, their comfort level increases when they see a Brand they have seen frequently, and/or instantly recognize.   Your goal is to develop yourself or your product as a Brand.   Perhaps that most important thing you can do is make all your material from your Print Media to your Website consistent.
White Buck Media can help with developing a consistent look and feel, and give you a credible Brand Image in the eyes of your customers.
We have the capability to provide for your print media needs.   Below are a few examples of the documents we can design for you;

Graphic Artwork
Logo Design
Magazine Layouts
CD & DVD Layouts
Splash Pages
Merchandise Art
Packaging Art

Stationary Design
Brochures
Business Card
Literature/Document Templates
Product Information Sheets
Presentation Packages
Coupon and Promotional Mailings

Advertisements
Newsletter Layouts
Company Ads
Promotional Materials
Logo Design – One of the most important aspects of a Brand is a Logo.  A well designed logo makes a statement about you, your brand, and your products.   In many cases, a Logo has or is derived from some sort of key element about, you, your business, or your product and it gives you an unspoken identity.  Instantly recognizable Logos allow people to know that when they visit a web site they see on your advertisement media, that it is most likely yours and what they are looking to buy.  People then relate your logo with your product and associate the impression they experienced by meeting you personally.  This is incredibly powerful, and gives you an unmeasureable advantage in making a sale.  White Buck Media is ready to help you create this image and develop that lasting impression that gains this kind of credibility.
Advertisements – By working with you to determine exactly what the needs of your business are and identify your target audience.  White Buck Media works closely with you to create a marketing portfolio that tells your story in a manner that is appealing to those who are likely to need or want what you have to offer.   This is the most basic form of print media, and it's what compells people to buy, helps people find you, and/or builds a brand or image that becomes familiar to people and rememberable when they become ready to buy.
Print Media Strategy – What is the best way to creat this Brand and Market your products? There's no wrong answer, but some materials work better than others, and some materials that compel one person to buy, don't work on other people.   Sometimes what works best for one company, may be a complete failure for another.   Why struggle with this sort of confusion? White Buck Media stands ready to help you sort your strategy out by researching what others are doing, understanding your market, and using our skills and ability to move you forward.
Print To Order – Maybe you don't need our design services or you want a complete one stop solution.   We can take your already prepared artwork and provide you low cost printing solutions.
What if I need something not listed? – It doesn't take long to find out that we offer a comprehensive set of solutions to your needs.  We specialize in solutions that provide value, function, and cost saving improvements for all our clients.   If you don't see something listed you need, please ask.  We may not have the answer, but we probably know someone that does.  Contact us today to learn more!