Online Marketing and and E-Strategy Development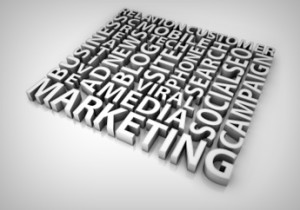 Your website can be an incredibly valuable marketing tool that helps you build strong bonds with your customers, increase sales, and increase your profits.  Unfortunately, most small businesses are not aware this is even possible or that it's even within their reach since they don't have the capital and huge resources that large corporations command.
Let me repeat this again because it's important, "If you build strong bonds and relationships with your customers, it will increase sales, building lasting business, and increase your profits."  Many studies show that it is much cheaper and more profitable to keep your current customers, than haveing to replace them and gain new customers.   Ideally you want to increase your growth by gaining new customers and keep your existing base by improving customer loyalty.   A direct response website can increase your base and improve your customer loyalty providing a lifetime of repeat purchases that grow your business.
Would you like help?  Do you want to?
Improve your online appearance and gain brand loyalty?
Get those who visit your website to give you their information?
Turn your website visitors into customers?
Get customers to buy from you, and keep buying over and over again?
Build lasting relationships and get them to buy when you want?
Let us show you how these tools can help you:
Direct Marketing Websites
Small Business Marketing Plan
E-mail Marketing
Search Engine Marketing / Traffic Generation
Website Improvement and Analysis
Video Marketing
Joint Partnerships
Whether your goal is to improve your existing web presence, build an online business from the ground up, or start over and begin again, White Buck Media can help develop a sound Online Marketing Strategy.  Contact us today to see how we can help your online business take off.
---
Related Services