Web Site Internet and Intranet Applications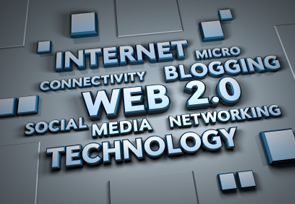 At White Buck Media we specialize in website and internet applications in support of your business objectives.
White Buck Media offers custom back end solutions that help you manage and maintain your web site.  We work with you to fully understand your requirements and then propose a solution encompassing all aspects of your needs.   A well defined interface will save you time to focus on the important aspects of your business.  We offer solutions that allow you to update your site frequently, with minimal effort and maximum effectiveness.   Give our unique solutions a try.
How do we do this? – By working with you to determine exactly what the needs of your business are and identify your target audience.  White Buck Media works closely with you in to custom design a web presence that tells your story in a manner that is appealing to those who are likely to need or want what you have to offer.
Web Programming – White Buck Media offers complete web programming and database solutions and services.   With technology moving at lightning speed, our developers are skilled in multiple languages to apply new innovations in the creation of your web presence.   With reliability and high quality, we always strive to keep you on the cutting edge of technology.
E-Business – Similar to E-commerce, this is the backbone behind your online retail commerce.   We offer integrations services including Payment Processing, Shopping Carts, Coupon Generators, and User Management.   We integrate PayPal, OsCommerce, Magneto, and many other critical applications that make your business a success.
Site Administration – Often referred to as the Admin Panel or Control Center of your site, we offer several options for User Management, Self Maintenance, and customized Open Source Applications.   We integrate Blogs, User Directories, Dynamic Elements, Form Generation and Processing Tools, Security and much more; directly into your site or along side of it to meet a variety of needs.
Our Capabilities

Flash and 3D Animations

Affiliate and Sign-up Tracking

HTML Newsletter Creation

Website Statistic Tracking

Shopping Carts and E-commerce

Membership/Subscription Management

Content Management Systems

Credit Card Processing

Search Algorithms

Web Database Applications

Java, PHP, MYSQL and Ajax
Where's the Limit? – There are NONE!  We custom build each solution we provide.   Sometimes we utilize Open Source or Existing Products to speed development, but every business is unique and has unique custom needs.   We specialize in solutions that provide value, function, and cost saving improvements for all our clients.   Give us a try today Contact Us!