E-Commerce and Online Shopping Carts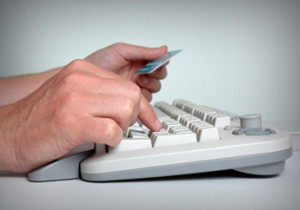 At the core of E-commerce, is making a purchasing online.  Many options exist to day including online auctions such as E-bay and almost every manufacturer provides some sort of buy online feature.  It's important!  Let me say that again!  It's Important!  Doing business online can transform your business from a local shop to a Global Services and Product provider.  The Internet literally opens up markets that were not available at one time.  Today's economy has transformed the way that the world does business and the way people shop.
Let's talk about an example that get's right to the point.  Automobiles, New or Used, are the perfect example of how the buying experience has changed over the years.   It use to be that you had to go to a dealership, talk with a salesman, and get a brochure to learn about a vehicle.  Then if you wanted to purchase, you had to negotiate with the dealer, and you were at the disadvantage because you didn't know what the real value was and what the right price to pay was.  Then, along came the internet!  Now, without much effort, you can learn about the different vehicle offerings, get instant online reports and ratings, owner feedback, concerns, average prices, dealer invoice, and even purchase and finance online from many services that have come about due to the internet without leaving your computer.
So, the point is – You may be missing out on a valuable opportunity to take your business to the world and missing out on sales because people want to learn as much as they can about your product before they buy without being sold to.  It's the art of making the sale without the customer wanting to be sold to, that makes the internet the perfect medium for marketing your product.
How Can we help? – White Buck Media wants to put our custom programming teams to work to create a marketing experience that is both intuitive for your customers and easy for you to maintain that drives sales to your door.  We use the internet, our experience, and custom programmed applications to do this.
Content Management Systems – How we make things intuitive and easy is to use our Custom Content Management system integrated with E-Commerce options to provide your customers an easy user interface and you the most complete and easy to maintain website.   We can integrate almost any shopping cart, payment solution, shipping option, or feature into this system for the ultimate usability that lets people get right to the information they want, encourages them to buy, and makes it easy and intuitive.  There is No Limit, if it can be programmed, we can do it!  You can learn more about our Content Management System here.
White Buck Media can help you set up shopping carts, add custom features, set up rewards programs, coupon programs, affiliate programs, sales strategies, visitor tracking, and anything E-Commerce.  Contact us today to see how we can help your online business take off.
---
Related Services